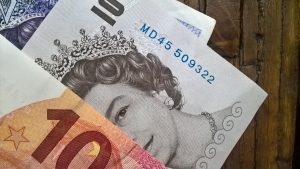 Freelance finance writer and investment writer
I am a highly experienced freelance finance writer, having started my career in 1999 at IFA trade title Money Marketing.
Having also contributed finance features for newspapers and national news outlets such as The Spectator, I'm also very comfortable writing for consumers.
These twin tracks enable me to write confidently for specialists and in clear and inclusive ways for less financially aware readers.
The financial content I've produced has also been for a wide variety of online and print channels.
These include operational communications posted to pension scheme members, personal finance features in broadsheet newspapers, through to online reports aimed at opinion-makers.
As an experienced freelance finance writer, I'm able to cover a wide range of areas. These include:
pensions, particularly around auto enrolment issues
investment and pension scheme investment governance
mortgages, from the lender, intermediary and borrower perspectives
credit cards and loans
insurance
consumer rights
banks and building societies
wills and IHT planning
charitable giving
responsible investment
behavioural finance
ethical investment
portfolio management
money saving tips
Investment and pensions copywriter
As NEST's former writer/editor and investment proposition manager I have a broad base of auto enrolment and investment writing experience. I'm used to switching between more technical content for investment specialists and advisers, through to jargon-free content aimed at employers and scheme members.
Examples of content I've drafted or edited at NEST include:
Do you need a freelance finance writer, investment or pensions writer?
I'm always happy to discuss your specific needs so please get in touch at helen@helenmonkstakhar.co.uk to arrange.