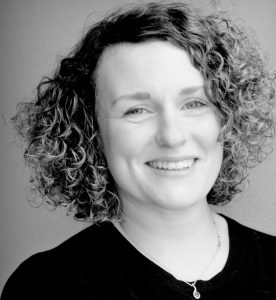 Consumer and B2B copywriter 
---
I'm an experienced consumer and B2B copywriter, with a background in national journalism and magazine editing.
With a track record of delivering carefully crafted multi-channel content to a wide range of clients, my recent work includes:
Contributing regularly to The Spectator, with a focus on personal finance issues such as consumer rights, inheritance planning and family finances
Lifestyle writing, working with clients including Dexters 

Magazine

, the luxury lifestyle title of the prime London estate agents. Topics I cover include property, interiors, health and fitness, restaurants, celebrity profiles and luxury retail
Freelance magazine editing, working on the re-launched customer magazine for McColl's Retail Group, I devise the editorial strategy, features list and flatplan. I also work closely with the art director to deliver the desired look and feel of the magazine
Food writing, producing food features and recipes for clients including McColl's Plus Magazine
SEO copywriting, delivering optimized and high quality content, with a particular focus on helping SMEs increase traffic and boost conversions
Whatever the sector, audience or channel, I produce clean and compelling copy. My aim is to make your life easier by understanding your objectives and delivering against them creatively and collaboratively.
Find out more about my journalism background and writing experience
Finance writer
---
I've been a financial journalist and freelance finance writer since 1999. I write for B2B readers and also consumer audiences via national newspapers and online outlets.
At the beginning of my career I worked at Money Marketing, a title for financial intermediaries. I became deputy news editor having started off as a reporter on the mortgages and pensions patches.
I soon progressed to This Is Money as a personal finance writer. Here I also contributed features to the Evening Standard.
After a brief stint at the Sunday Times, I went freelance in 2003. Among other consumer and charitable sector projects, I contributed personal finance features to The Times, The Observer, The Independent, and The Daily Telegraph.
In 2009 I took an in-house writer/editor role at NEST (National Employment Savings Trust), later becoming the organisation's specialist investment writer and investment communications manager, until returning to freelance writing in 2016.
As part of NEST's award-winning Investment Team I led on:
using formal and informal insights to develop the investment proposition messaging
scoping and delivering a content update of NEST's investment website section in line with SEO and web writing best practice, working closely with Digital Team
drafting and editing investment

web copy

and

investment reports

 for diverse specialist and member audiences
working with the CIO to draft media articles
developing and drafting paid-for, social media, banner ads and video content
delivering NEST's quarterly fund factsheets
I'm comfortable writing for lay audiences, as well as financial experts. Turning complex ideas and vocabulary into accessible content is something I particularly enjoy.
SEO copywriter
---
I produce high quality, resonant and optimized copy, in particular for SMEs.
As a quality SEO copywriter, I strike the balance between hitting the key words and search terms and producing engaging content your target audience will want to read and act on.
My years of freelance writing experience enable me to produce copy honed to your customers, as well as search engines.
Do you need a consumer or B2B copywriter or editor?
---
I'm always interested in discussing new commissions.
Each project starts by working with you to establish clear objectives and setting out how I will deliver against these. Find out more about how I work here.
Get in touch – helen@helenmonkstakhar.co.uk