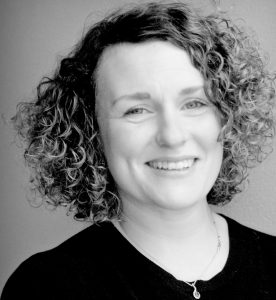 ---
My debut novel Precious You will be published in the UK by HarperCollins imprint HQ  on June 11th 2020 and in the US by Penguin Random House on March 10th. I have a two-book deal with both HQ and PRH.
I'm currently working on my second novel, as well as various TV projects, including the adaptation of Precious You with eOne and Mam Tor Productions. I'm joint MD of production company Second Generation with my husband, screenwriter and executive producer, Danny Takhar.
I'm represented by Hellie Ogden at Janklow & Nesbit UK, in the US by Allison Hunter at Janklow & Nesbit Associates.
Early praise for Precious You
'Guaranteed to start the mother of all office fights between Generation X and millennials, Monks Takhar's enjoyably poisonous debut updates All About Eve for our image-obsessed age.' www.inews.co.uk
'Precious You is an incredibly addictive thriller that examines women in the workplace, ageism, and the clash of generations. It's creepy and unnerving, with observations that are often dead-on. A breath-taking debut by Helen Monks Takhar.' Samantha Downing, international bestselling author of My Lovely Wife
'A deliciously dark, addictive and twisted page-turner.' Alice Feeney, New York Times bestselling author of Sometimes I Lie and I Know Who You Are
'Dark, disturbing, compulsive. I was genuinely terrified reading this.' Adele Parks, Sunday Times bestselling author of Lies, Lies, Lies and I Invited Her In
'What a debut! Twisty, explosive and hugely compelling. Hints of Gone Girl and Exquisite by Sarah Stovell.' Will Dean, author of Red Pines and Dark Snow
'Monks Takhar tackles workplace dynamics, aging, feminism, mental illness, and the hotly debated generation gap, all within the framework of a tightly plotted revenge thriller. . . . Readers won't be able to tear their eyes away as this runaway train inevitably derails. A wickedly sharp first novel from an author to watch.' Kirkus Reviews (starred review)
'Made me cringe in excruiating recognition…an intergenerational clash between two women played out to a shocking finale.' Harriet Tyce, bestselling author of Blood Orange
'A brutal beauty – twisted, terrifying, pitch-perfect storytelling that gets under your skin.' Miranda Dickinson, bestselling author of The Day We Meet Again
'A brilliantly twisted tale. LOVED it.' Lisa Hall, bestselling author of Between You and Me
'Twisted, dark and shocking. Absolutely terrific.' Jo Spain, bestselling author of With Our Blessing
'[A] dark and disquieting debut . . . Monks Takhar delivers an excruciatingly tense slow burn that's rife with twists that shock and devastate.' Publishers Weekly
'I gulped this down in a single afternoon. Audacious, dark and smart, with one of the most shocking scenes I've read in a while.' Phoebe Locke, author of The Tall Man and The July Girls
'Disturbing, zeitgeisty and twisted, Precious You will make you second guess everything and change the way you look at your colleagues forever.' Phoebe Morgan, author of The Girl Next Door
'So many moments where I practically drooled over the delicious writing.' Emma Cooper, author of The First Time I Saw You
'A slick, fast-paced, compelling novel that asks genuine questions. I loved it and was hooked from beginning to end.' Kate Hamer, internationally bestselling author of The Girl in the Red Coat
'Scarily, addictively dark. My mouth was hanging open for the last third of the book. Wow – what a brilliant read!' Cressida McLaughlin, author of The Canal Boat Cafe
'Gossip Girl meets Single White Female…One to add to your reading wishlist.' Emma Yates-Badley, Northern Soul
'A twisty, thrilling story about two women who can't seem to decide whether they love or hate the other. Katherine and Lily may be separated by a generational divide, but they're more alike than they realize–and equally ensnared in a toxic cat-and-mouse game. Sharply observed and wickedly fun.' Anna Pitoniak, author of Necessary People
'If you like dark and twisted thrillers with venom in their veins, add this to your wishlist!' Anita Frank, author of The Lost Ones
'Messed up and BRILLIANT.' Liz Loves Books
'OMG! Loved the twisty-turning end. I couldn't put it down.' Author Josie Lloyd